Anchor Media Group is a full-service boutique Television Production, Distribution, Marketing and Advertising agency. We offer domestic and international initiatives with no hidden fees or surprises. We trust you've never experienced our level of access or attentive customer service before.
Ron Small and his team have a more than 30-year track record introducing new products to market, enhancing brand awareness, creating customized collateral and implementing proven techniques for increasing sales. This hands-on approach has resulted in hundreds of campaigns nationwide, including digital content development, websites, television and radio production and print media. Our team does it all for truly one-stop-shopping!
You've never experienced
this level of customer service!

Let us be your adjunct advertising and marketing company.
No hourly rates
Everything is job-based with your total approval
We build long-term relationships.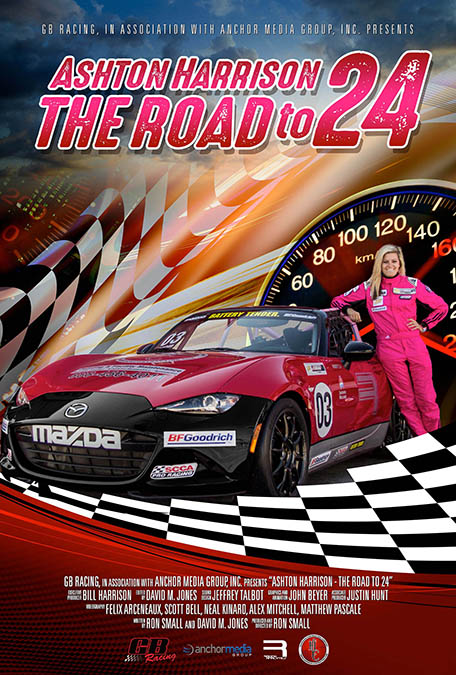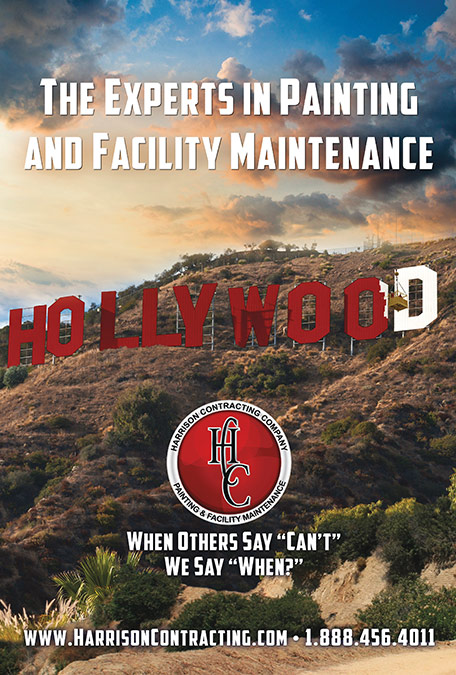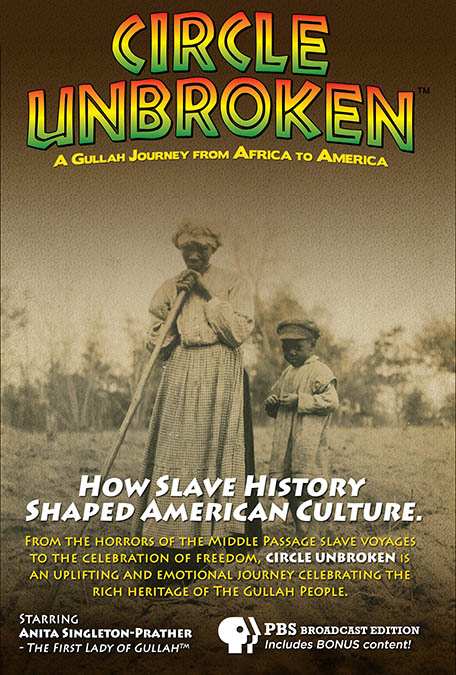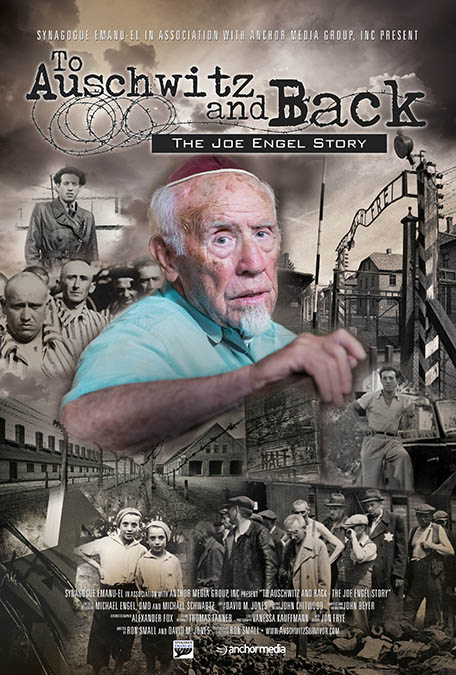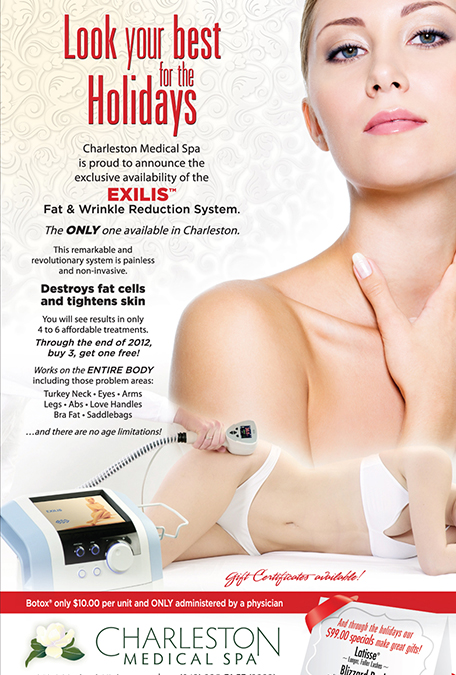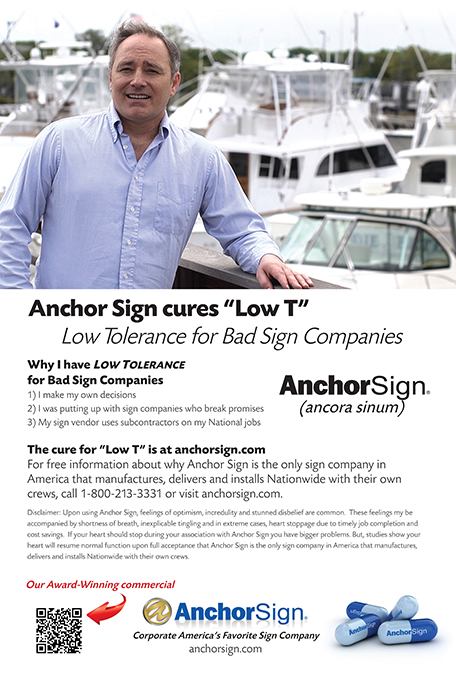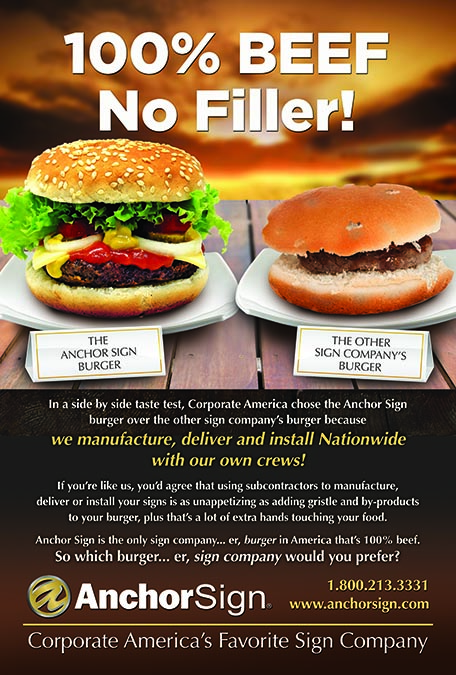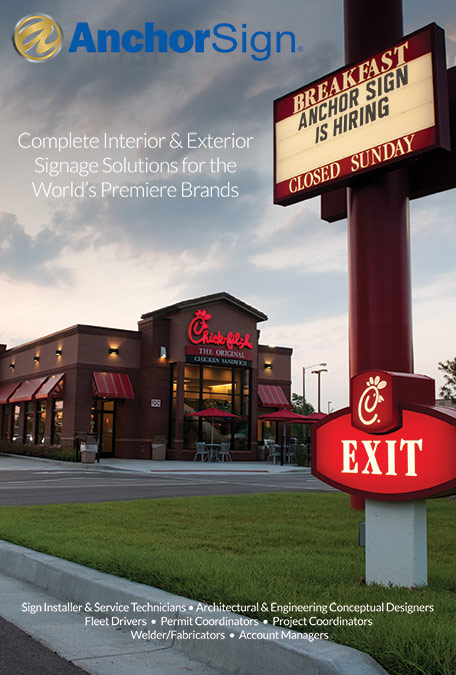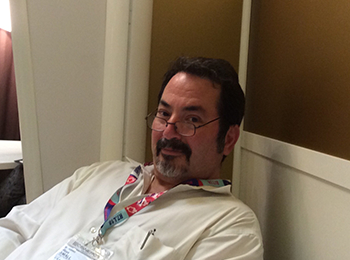 Ron Small
Executive Chef
A graduate of Tulane University, Ron got his start in television in "The Big Easy" producing and voicing television commercials and corporate programming, and following a move to Hollywood; documentaries and films. To date, his association with Post Production Supervisor David Jones has resulted in hundreds of hours of business, non-profit and entertainment programming seen throughout the world.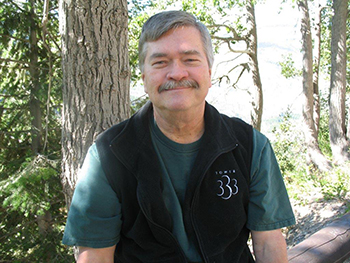 Tom Heatherington
Internet Marketing Supervisor
Since 1993, Tom has been involved in the commercial sector of the Internet co-founding PicNet, one of America's first ISPs in Dallas, TX. PICnet, was responsible for many Internet 'firsts' such as streaming audio, multi-domain hosting, online website creation and wireless email (to PDAs & pagers). PICnet was acquired by Netcom in 1995 and as a subsidiary (Tom was made President of this division), created the largest hosting company in the world with more than 26,000 domains.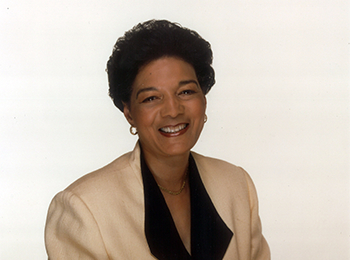 Carole Cartwright
Producer
Carole is an award-winning broadcast professional who has produced over 4000 hours of public affairs and documentary programming earning Los Angeles and Chicago EMMY Awards, the NAACP Image Award and a Peabody. Carole holds a B.S. Degree in Commerce from De Paul University and built a successful television production career in Chicago, serving as Executive Producer for WTTW Public Television; Manager of Community Programs for WMAQ-TV (NBC, Chicago) and General Manager of Chicago's Educational PBS Station WYCC. Carole was also one of the first African-American women field program producers and the first African American Woman Program Director for Chicago NBC affiliate KNBC.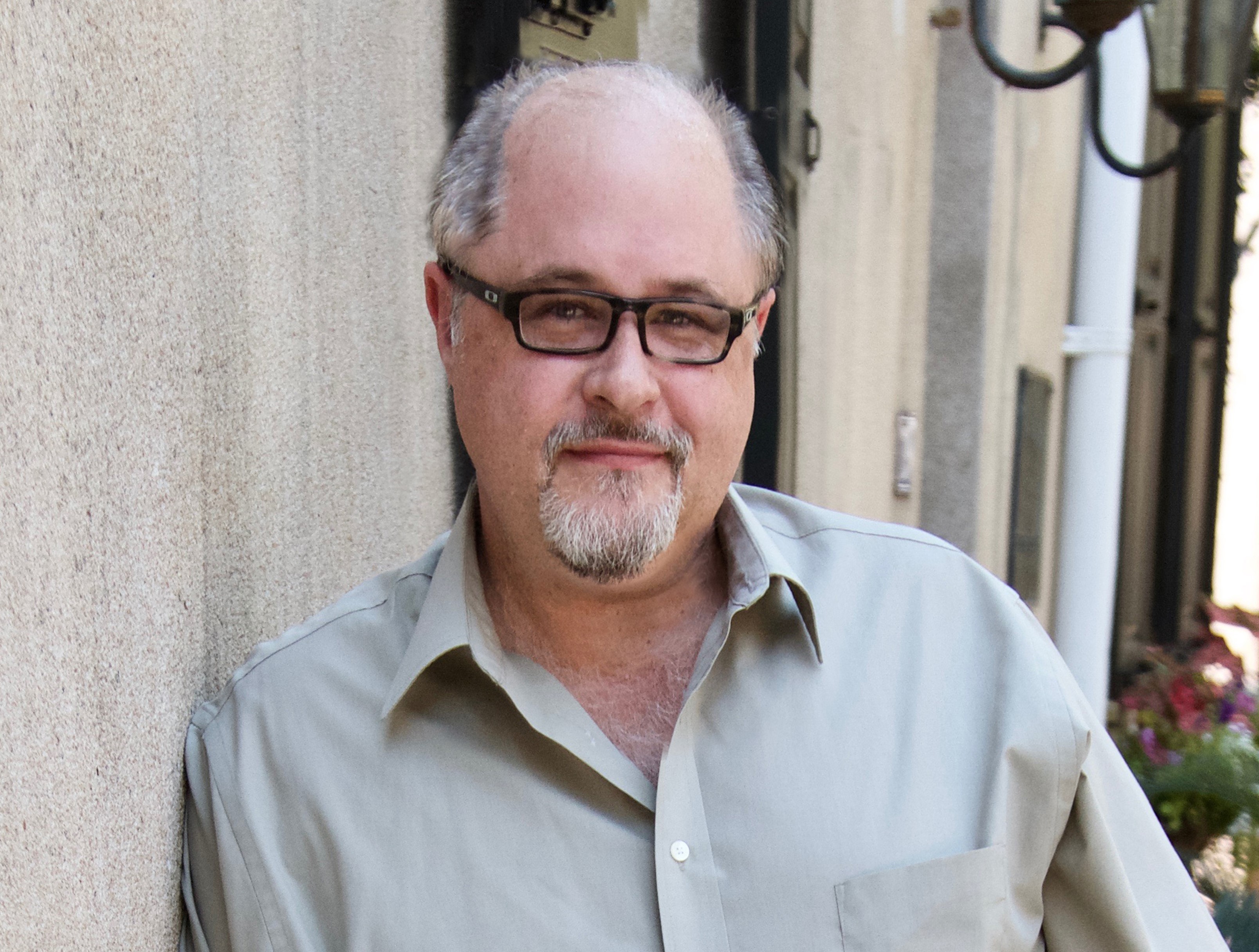 John Chitwood
Design Specialist
Charleston native, John Chitwood, was encouraged by his family to pursue his artistic talent early on. In 1988 he graduated from Ringling School of Art & Design, and returned to Charleston to forge a life as a successful graphic artist and member of the creative community. He has been a partner in two marketing agencies, and a website development firm, and has also worked for publishers and printers – affording him an extremely well rounded design pedigree.
In 2000 John opened Renaissart Graphic Design on upper King St. Sharing the studio with an architect and a photographer actually inspired the company name. It was truly a Renaissance environment. Renaissart Design has recently relocated to Mt Pleasant, where it continues to shares space with other creative businesses.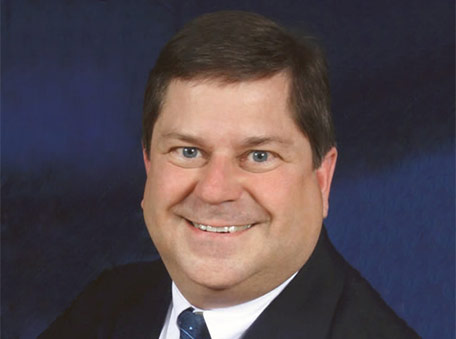 Chuck Belinski
Digital Technology Supervisor
Dr. Chuck Belinski (Doctor of Education, The University of Georgia) has over 30 years of experience in training and education: focusing on the design, development, and delivery of traditional and technology based instructional materials.
Dr. Belinski has been on the faculty or adjunct faculty of four universities designing, developing, and instructing graduate and undergraduate level courses in instructional systems design and development, instructional technology, audiovisual production and presentation, television production, photography, and multimedia computer-based training. He has presented at national conferences on a variety of training and educational topics and has co-authored books on software development applications.
Chuck has developed hundreds of training and communication programs, from paper-based to immersive interactive multimedia simulations: for all types of business and industries, educational institutions, and government agencies.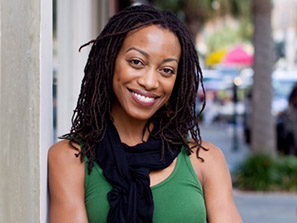 Drisana McDaniel
Makeup Supervisor
Drisana McDaniel is a professional makeup artist with nearly 20 years of experience in television and film. Her work with Ron Small spans the last 13 years and includes infomercials corporate video and entertainment programs for local and national clients. Outside of media, Drisana supervises makeup for fashion and runway, print, bridal beauty and esthetics. In addition, she is a consultant for sales and education in the luxury cosmetics retail sector.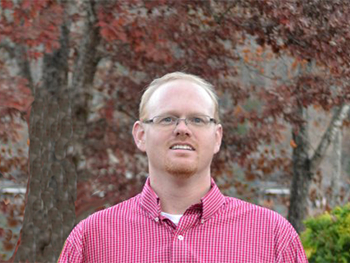 Jon Frye
Lead Web Designer/Developer
A graduate of the College of Charleston, Jon entered the internet world in a most unconventional way – buying Superior Internet, an existing web design and hosting business. Recognizing he had finally found his ideal environment, he tripled revenue within 3 years while designing hundreds of successful websites for local and national clients. Additionally, this award-winning designer was named as one of the "10 Best Web Designers of the Southeast" in 2009 and 2011.
Jon sold Superior Internet in 2014 and now spends his time on special projects for a hand-picked clientele; working extensively with Anchor Media Group on a host of television series including; Circle Unbroken – A Gullah Journey from Africa to America, My Man Done Me Wrong and, of course, Passion or Obsession – Inside the World of Extreme Collecting.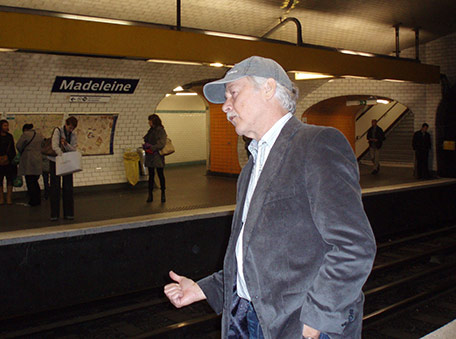 David Jones
Post-Production Supervisor
David Jones has worked in film and television production for more than 30 years, beginning as a Producer/Director and eventually leading to his passion as an Editor. This renowned "storyteller" has always been enamored of the power of the moving image and the range of emotions it conveys. Known as an "editor's editor" David has worked on hundreds of long-form programs, including the award-winning and highly acclaimed Allen Toussaint at the Blue Room (PBS), New Orleans Jazz Funerals from the Inside (PBS), Not for Broadcast (Comedy Central), Degas in New Orleans: A Creole Sojourn (Degas Foundation – PBS), Living Beyond 100 and This Fragile Planet (Discovery Kids) to name just a few of the many.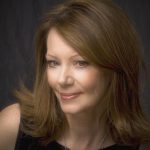 Beth Bogush
Co-Founder
- Children's Fine and Performing Arts Foundation
It has been a wonderful experience getting to know and work alongside Producer and Director Ron Small. His unique talent for storytelling has afforded me the opportunity to expand and enhance my ideas for creating a platform for my Foundation's mission statement and promotional reel. His collaboration with others and his willingness to make sure that all are happy through the process goes above and beyond. His demeanor and ease of his personality while under time constraints is a true testament to his character and professionalism. This working environment has led me to continue a professional/personal relationship opening discussions for other projects that will offer me the chance to work with Ron on a number of platforms and productions in the future and to refer him to many of my associates in the entertainment field.
Anne Ellington
Ron Small and his Anchor Media Group showed me the real benefits of using a professional marketing organization. Working together produced a series of wins for us. Ron listened carefully and spent time with us to become knowledgeable about our products, trainings, customers and operations. Then he designed a proper marketing program respecting timelines and budgets. I expected to feel pressure to get everything done quickly, but pleasantly there was none. Ron really took the time to do it right and everyone he brought to our table possessed the same qualities. His has integrity, is trustworthy, professional and brings a sense of humor to every project. Our collaboration of the past 8 years has results in a number of exciting projects. Ron's creativity and broad range of marketing knowledge delivered a beautiful corporate brochure and corporate video, updated trade-show booth and new website and a collective grouping of collateral which has updated our image and assisted our sales growth. The proof is in the numbers! And, Ron's voice is perfect on our corporate video and on-hold telephone stream. With so many successes during our collaboration, it is easy to recommend Ron Small and his Anchor Media Group team.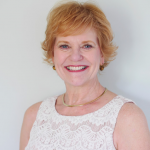 Chris Murphy
Ron has always been a pleasure to work with. Here at HCC we are painting people, not actors or performers. Ron was able to make us all feel very comfortable in front of the camera and worked a few miracles to make us look good on film. Thanks to Ron and his team for a great video that we use constantly on our website as well as at trade shows and other events.
C. Jeffrey Wright
Ron Small is the kind of professional who grasps an idea and turns it into a finished production in a way that makes you think he can read your mind. His creative excellence in decades of experience come through in everything he does. I give my highest recommendation to Ron's work and join the many satisfied customers and collaborators you have shared in his genius. Ron Small is the kind of professional who grasps an idea and turns it into a finished production in a way that makes you think he can read your mind. His creative excellence in decades of experience come through in everything he does. I give my highest recommendation to Ron's work and join the many satisfied customers and collaborators you have shared in his genius.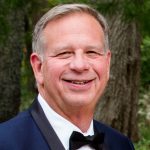 Tom Edinger
I've had the pleasure of working with Ron Small over the past few years and I must say that in all of our dealings together he has been very easy, pleasant and most importantly, honest to work with. Ron has the unique ability to think outside the box and is able to draw from his many, many different talents in both the production and distribution ends of the video business to produce highly creative and network quality projects. And, in all cases when needed, he has gone beyond the extra mile for us in making even the smallest details of our productions come out beyond our expectations. I would recommend working with Ron without any hesitation at all.
Anita Singleton-Prather, First Lady of Gullah
Who could have ever imagined a nice Jewish boy from Chicago, Illinois and a Gullah Geechee gal from Beaufort, South Carolina would be working together, spreading the Gullah Geechee Heritage around the world. In 1997, I was introduced to Ron Small by a colleague. In our first meeting I told him I had been storytelling for some years and wanted to do a video of my Gullah folktales. After I explained the significance of Gullah history, he promised a proposal for the project and I had it within the week. What he presented made me realize he was the man for the job and it was on! Thus began his often two -times-a-day trips to meet with me in my home town of Beaufort (90 miles from Charleston) to learn and understand this new culture he was tasked with making famous. His passion was evident. Not only did he meet my expectations, but exceeded my wildest imagination with the finished project. As the Producer, Ron recruited top professionals, including our wonderful Director Clark Santee, to ensure not less than the very best. He didn't stop there, the premiere was star quality, the marketing first-rate and film festival debuts beyond anything I could have dreamed of. And ultimately the show was broadcast nationally on PBS for 10 years. Fast forward to today and we are going into our 19th year of a business relationship, but more importantly a close, personal friendship. I'm told this happens a lot with his "clients." Our most recent project is the musical documentary Circle Unbroken – A Gullah Journey from Africa to America, (www.gullah.tv) one of my proudest achievements as a storyteller and performer. Ron continues to bring to the table that same level of integrity, passion, and professionalism I recognized when I first met him. If this sounds like what you are looking for, Ron Small, my brother from another mother, is truly your man!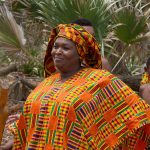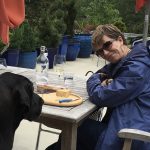 Anne Lee
Telly award winning, jaw dropping truth and public service announcements (PSA) folks still remember and talk about years after we introduced them to the world - that's what Ron Small produced for a little start up organization which grew to international status and is actively protecting 10's of millions of children. Ron's TV commercials put our organization on the map. Creating media that defines an issue and moves a community to action - that's the team I want on my side. Not to mention working with Ron is fun. I'd do it again in a heart beat!
Dr. Deborah Marcet
In 2014, I hired Ron Small to update my website and give it a fresh look. One of his strong suggestions was to include video clips as he interviewed me. My reaction was initially not a favorable one and I definitely had to be talked into it. He wasn't even going to give me the questions ahead of time! My experience with this process was a complete surprise. Ron put me at ease right away and after a couple of minutes, I had forgotten that the cameraman and camera was there. It was like having a conversation with a friend who is really interested in what I did for a living. The feedback that I have received from my clients has been very positive. People tell me it helped them get a sense of who I am before walking in the door thereby reducing some of their anxiety in the initial meeting. I can honestly say that redoing my website with Ron has been one of my best business decisions.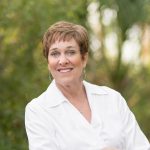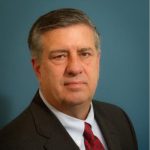 Terry Wilfong
We have been working with Ron Small and his team for over 15 years on a myriad of multi-media projects and could write volumes about his talent and skills...let's save some time "If you want creative, technically sound, innovative TV, Radio, Web-based applications, just hire Ron and his team"
Robin Berlinsky
Everyone commented on how comfortable Ron made them feel during the interview. I should mention that no one on our team had ever been filmed before so it was extremely stressful for them, until they sat down for the interview. Ron's calm and relaxed demeanor, genuine interest in what we had to say, and knowledge of our mission created a very natural and passionate discussion. Because of Ron, we have incredible footage that captures the heart and soul of our organization. We couldn't be happier with the results and surprisingly, they want to do it again!"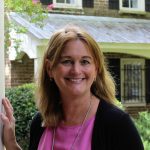 Dan Gurlitz
I have worked with Ron Small and AMG for the better part of 15 years. During the course, our relationship has spanned a variety of film distribution initiatives and more recently involved production of new programming. The results have been a plethora of wonderful film releases including Brats: Our Journey Home, Circle Unbroken, The Tracie Long Fitness Series and the upcoming Intelligent Investing for Retirees. Throughout, Ron has proven to be a creative, upbeat partner with a never-ending supply of ideas. More importantly, he's got a great laugh!
Chris Union
We have used Ron and his team for many years to help us communicate to our employees. Whether it was a national sales meeting and we needed a video to communicate our strengths and strategy, or just regular messaging, Ron always helped us deliver the right message with the perfect content. Very professional!"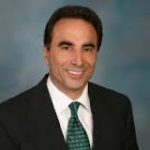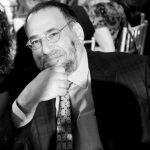 Nate Sklaroff
I started talking with Ron about doing a website and videos for my sales training company Cheltenham York. Quite frankly, I wasn't sure videos could be made that would truly look natural, yet show enthusiasm for my organization and its services. My concern was that I wasn't fully prepared for "prepped" questions. Surprisingly, Ron made the process easy, making questions flow so smoothly that it was like a conversation that I'd have, telling a friend or business associate about the company... I almost forgot I was being "interviewed." The videos turned out great; they are very compelling. I'd recommend Ron and Anchor Media to anyone who wants to augment their marketing, and take a blasé website and add energy to it... to really involve the visitor and lead a call to action.
David M. Jones
I have worked with Ron Small for more than 25 years on numerous types of projects. He is truly a team player whether he is working for me or vice versa. The variety of projects demonstrates his willingness to roll up his sleeves and dive into the subject as if it were his life's ambition. We've produced commercials, infomercials, documentaries, corporate conferences, training programs, marketing videos and entertainment shows (just to name a few). He brings the same joy and enthusiasm to every project which elevates all parties involved. It has been a pleasure and honor to work with him all these years and I look forward to working on many more in the future.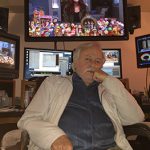 Billy Keyserling
While there are many blank pages in American history books, Ron Small had the imagination, will and tenacity to create some of the missing pages in his PBS musical documentary "Circle Unbroken – A Gullah Journey from Africa to America" the story of enslaved Africans coming to America. With school distribution through Engaging Creative Minds students will learn what has heretofore not been discussed and will hopefully encourage conversations which are long overdue. Thank you, Ron! You have given this country a great gift.
Ron Small
Anchor Media Group, Inc.
(843) 576-3246 – Direct Office
(843) 514-1023 – Cell